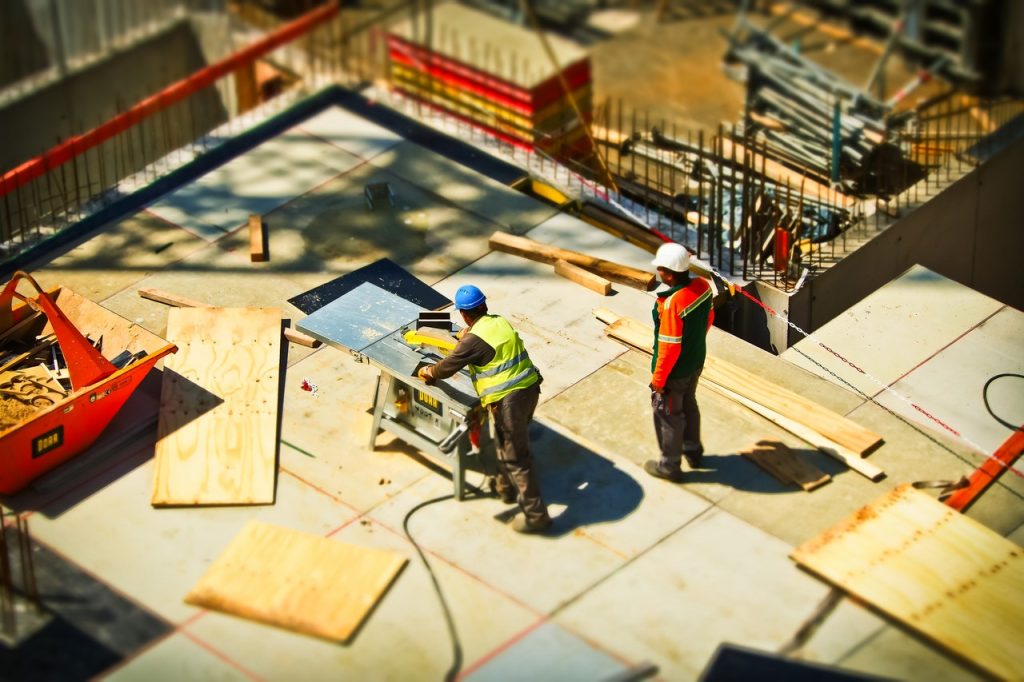 Over the next few years, it has been predicted that the construction industry has had substantial growth with high employment projections. Between the year 2016 to 2026, extraction and construction jobs are expected to grow by 11%, faster than the 7% average projection for other types of work. The Bureau of Labor Statistics (BLS) said there are 758,400 new jobs for construction and extraction are expected by 2026.
The problem is the lack of skilled professionals the industry has and this is also the main point of concern for future growth. A survey made by the Associated General Contractors reveal that 75% of firms expect to increase the headcount this year and 78% of firms are having issues with finding workers who are qualified. This isn't limited to the construction industry per se but can be extended to other industry areas such as tree arborists and steel fabrication for example. Aside from that, 82% of firms expect it to either get harder or remain difficult to find and hire competent employees in 2018.
With difficulty in filling positions and high growth in the construction industry at the same time, it is definitely a perfect moment to setting yourself up for a job in construction.
Employers in the Industry
There are a multitude of jobs in the construction industry. Several employers are looking to fill them. These employers have different categories.
Consultants – They design and plan the construction work. They know what the design brief is all about and change it into a workable plan. The plans tend to be detailed and include costs, quantities, and procedure needed to complete the project. Consultants include surveyors, architects, and contractors.
Contractors – They physically create the design to the plan's specifications. They spend their time on the construction site. Aside from reading and interpreting the plan, they transform what is shown on paper into the finished product. These tasks include a range of disciplines from machinery operators to brick masons.
Subcontractors – They are hired by contractors to do specialized work. They might be specialists in electricity, steel, or foundations and are required to complete highly skilled tasks that need specific training or years of experience.
Here is our take on the construction industry's fastest growing careers.
Construction Equipment Operators – 12% growth through 2026
This job will require a person to use a wide range of equipment at job sites, such as road graders, trench excavators, bulldozers, stump removal specialists and more. Several operating engineers are taught how to operate these machineries through on-the-job training. Also available are three or four-year apprenticeship programs which are sometimes sponsored by contractors' associations and unions. The programs entail 2,000 hours of on-the-job training as well as 14 hours of technical training. Apprentices should at least be 18 years old.
Elevator Installers and Repairers – 12% growth through 2026
As the name suggests, this work involves maintenance, installation, and repairs of elevators, escalators, and moving walkways. The job also requires testing of installed equipment to make sure the specifications are met, interpretation of blueprints, and checking if the machine complies with safety regulations and building codes. In need of safekeeping are the repair tasks and service records of all maintenance; everything should be kept securely.
Construction or Project Manager – 11% growth through 2026
The overall construction project is overseen by the construction manager. They serve as an interface between the construction workers, architects or/and owners. They are accountable for the report back on progress, issues, and costs as well as the day-to-day work. They carry out the construction plan, making sure everything is done correctly and according to the budget. They also do the hiring.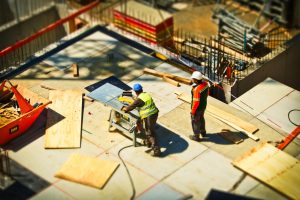 Ironworkers – 13% growth through 2026
Depending on the local union requirements, an ironworker's apprenticeship lasts three to four years. Ironworkers execute different types of tasks, following strict safety precautions while working hundreds of feet above the ground. This job entails reading blueprints in order to determine where a certain structural piece of iron fits within the edifice under construction. Ironworkers guide crane operators and connects the iron to the structures using wire work of wires, bolts, or through welding. An ironworker should be in excellent shape physically, remain cognizant of strict safety requirements at all times, and have a good sense of balance.
Masons – 12% growth through 2026
Masons build the structures and walls of buildings from bricks or concrete. Aside from that, they are responsible for the aesthetics of a finished wall, either completing it in detailed brickwork, decorative plaster, or other types of materials, including glass and synthetics, even decorating it with curved glulam for a point of difference. For larger projects, there is not much difference between block and detailed brickwork. Nevertheless, masons can become brick masons or master craftsmen, focusing on ornate or intricate finishes for walls and buildings.
Plumbers – 16% growth through 2026
Plumbers take care of water appliances and water pipes. They formulate how the pipelines should run throughout a structure and make sure they correctly interface with hot and cold water supplies as well as wastewater. Plumbers are also responsible for the installation and maintenance of appliance that use water, such as sinks, dishwashers, bathtubs, toilets, and water heaters. They can work in teams with pipefitters and apprentices or individually, depending on the size of the project. The job is sometimes strenuous and requires some problem solving.
Solar Photovoltaic Installers – 105% growth through 2026
The growth of this role is unusually high compared to others in the list because it taps into the need of new and green solar technology. The position centers on maintenance and installation of solar panels for the generation of electricity and hot water. This job covers offices, homes, and other buildings.
Glaziers – 11% growth through 2026
Glaziers are in charge of installing glass in a building. The work necessitates the cutting and placing of glass into various types of structures, from offices to skyscrapers and residential homes. The job involves physical activity and carrying heavy pieces of glass outside and getting exposed to the elements at the same time. Employers prefer an experienced glazier but having a high school diploma for qualification will suffice.
Jobs for Problem Solvers
Construction work can be very fast-paced, given the predicted upsurge in the industry and the scarcity of skilled workers. Potential employees have a number of roles to select from. Some just need a suitable apprenticeship such as carpenters with maneuvering timber beams while others need academic qualifications, like engineers and architects.
Whatever the worker's role is, it will definitely involve problem-solving skills on top of the ability to work with a variety of tools and materials. For specialist roles, employees can fine-tune a number of these skills or they can also remain a generalist and work in the field.